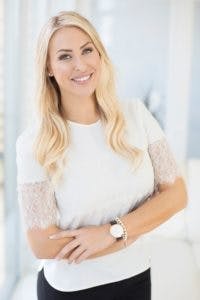 Leah has a history of providing exceptional customer service. In 2013, she earned her real estate license from UBC, and has been focused on building her career in the real estate industry ever since. She comes from a successful, family-run real estate business and has worked alongside her father, Ray Erwin, for several years.
Leah has become an integral part of the Erwin Real Estate team through dedication and hard work. She is passionate about the future of the real estate industry, bringing an unmatched enthusiasm and determination to succeed. Leah prides herself in building trusting relationships with her clients and providing in-depth product knowledge through years of careful observation and study.
Her strength as a realtor is getting to know clients on a personal level, and representing their best interests through education and one-on-one support. Together, Leah and Ray have built a solid foundation and reputation serving the Tri-City area.
To get in touch with Leah, contact 778-320-2529.